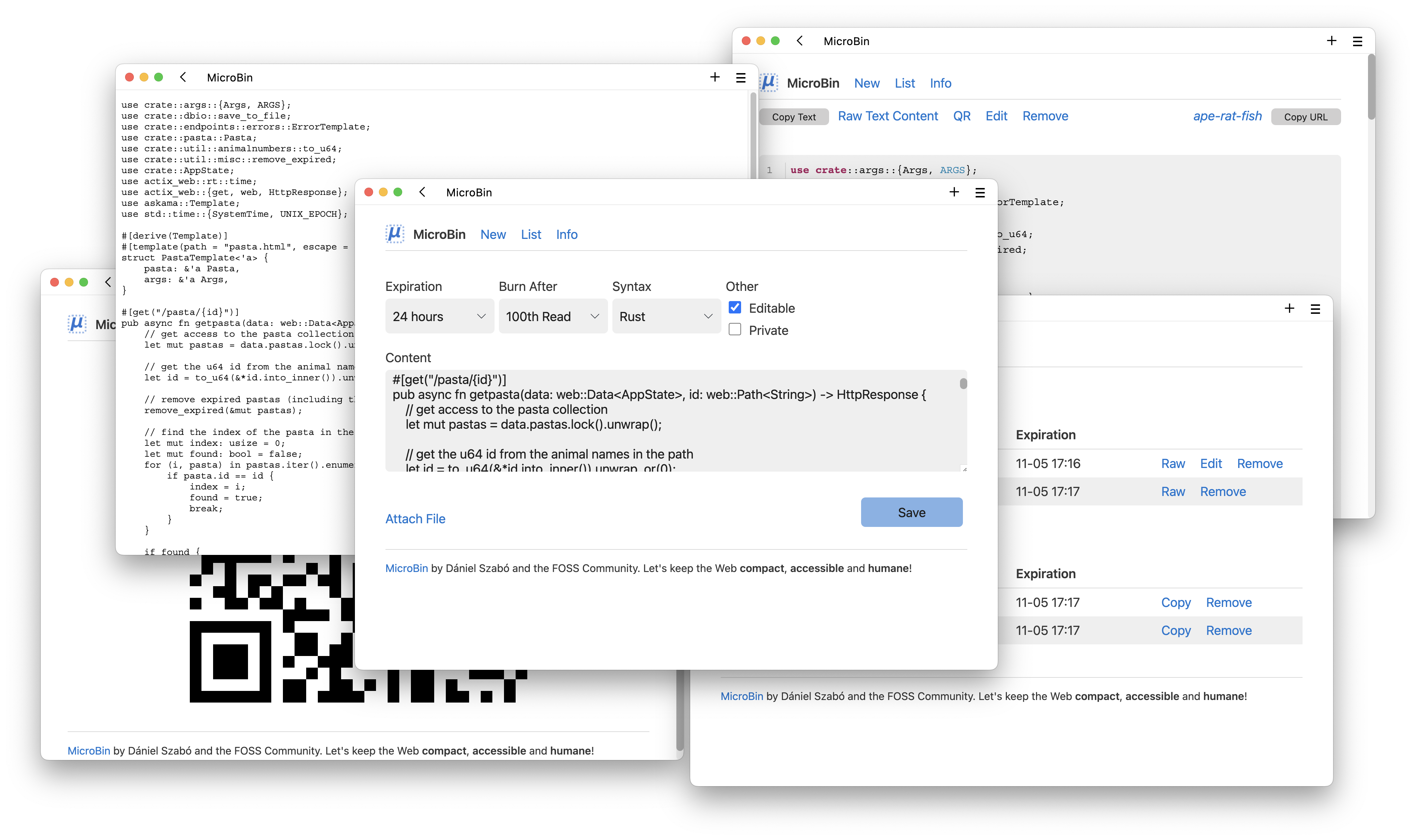 MicroBin v1.2.0 is available
Main Changes​
Improved main screen layout
Added pasta deletion by read count
Added support for reverse proxies (public path argument)
Better file attachment button with drag and drop support over entire form
Custom CSS styling support
Added display of last read time and read count
Copy Text and Copy URL buttons
Option to use Hash IDs instead of animal names
QR code generation support
Added Info page
Removed Help page
Moved documentation to website from README
Added FOSS Community attribution in footer
Full Changelog: https://github.com/szabodanika/microbin/compare/v1.1.1...v1.2.0
Try MicroBin v1.2.0​
Install MicroBin from Cargo:
cargo install microbin
Or download from the GitHub release page.
And run with your custom configuration:
microbin --port 8080 --public-path https://myserver.net --highlightsyntax --editable
Or get the Docker image from Dockerhub: danielszabo99/microbin.
Contributors​
Thank you to @frdmn, @stavros-k, @hay-kot, @HeapUnderfl0w, @henry40408 who all contributed to v1.2.0.
Also thank you to @luxus for being the very first donator of the project!